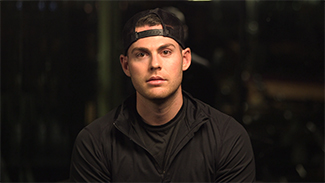 Adam Quinn
Professional Summary
Volleyball coach experienced with both girls and boy's competitive teams. Proficient at creating highly competitive teams with the emphasis of individual player growth and sportsmanship above all else. Goal is the create a fair but tough competitive environment.
Core Qualifications
Has played and coach at a High School level to coaching a club national championship.
Strong organizational and motivational skills
Excellent communication skills with students, faculty and parents
Coaching Experience
2010-2011 Boys Asst. Coach Varsity - CIF Finals
2012 – Boys Asst. Coach Varsity win CIF Championship; 2nd in the state finals
2012-2015 Oak Park High School – Girls and Boys Program
Boys – Junior Varsity
Girls – Junior Varsity
Boys Varsity assistant - Four league championships, two CIF Championships and two state finals.
2012-Present - Spectrum Volleyball Club
2015-Present – Rise Volleyball Club
U-14 Boys – Final National Ranking – 3rd (Bronze Medal)
U-15 Boys – 1st SCVA; 1st Holiday Classic, 1st Boys Junior Classic, finished 6th Nationally
U-16 Boys – Final National Ranking – 1st (Gold Medal – National Championship)
U-17 Boys – 1st/Gold Los Angeles National Qualifier – currently ranked as #1 17s team in Untied States
Coached Spectrum boys to win 11 out of 13 Southern California Championship tournaments over the past 4 years
2010-2016 - Private Instruction - thousands of private lessons provided to hundreds of athletes in our community ranging from middle school to college level student.
Playing Experience
2005-2008 – Oak Park High School
Four-year Varsity Starter
Ventura County Player of the Year
Tri Valley League Player of the Year
Three time denoted High School All-American
US National "Fab 50" for USA Volleyball
2005 Gatorade High School Freshman of the Year
2009 – 2010 Moorpark College
National assist leader in both years
Junior College State Champions
Awarded California State MVP
Named Male Athlete of Moorpark College
Named Male Athlete of Ventura County (for all sports and age groups)
First volleyball inductee into the Ventura County Sport Hall of Fame
2011-2012 - Scholarship - Indiana University Purdue University Fort Wayne (Division 1 volleyball under legendary coach Arnie Ball).
2011 – 3rd in nation in Division 1 Assists
Education
2008 – Oak Park High School
2010 – Moorpark College – Associates Degree
2012 – Indiana University Purdue University Fort Wayne – Business Administration